Ipad Mini Tripod holder
By Cathy Margolin, reviews@netsurfernews.com
Got that new iPad Mini and want to take pictures with it? It is awkward to hold for me and I have large hands for a female. But there is a very nice way to do this!
You will need two items: a tripod mount for the iPad Mini and a SteadySnake.
Looking around there are very few mounts / holders for the iPad Mini to place it on a tripod (that is what steadies most cameras). I did find one by MountGuys on Amazon that works for the iPad Mini as well as the Google Nexus 7 and many of the other 7-8 inch tablets including Kindle.
Now to steady it and make it easy to carry, I added a SteadySnake which acts as a tripod around your neck to enable you to shoot pics or read it in bed without having to hold it with both hands.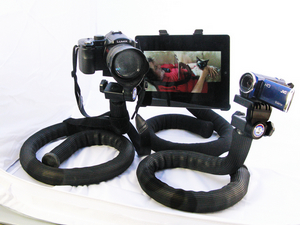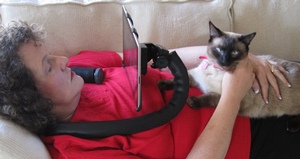 You can get the SteadySnake here
Have fun with your iPad Mini! Now you can use it as a Camera!